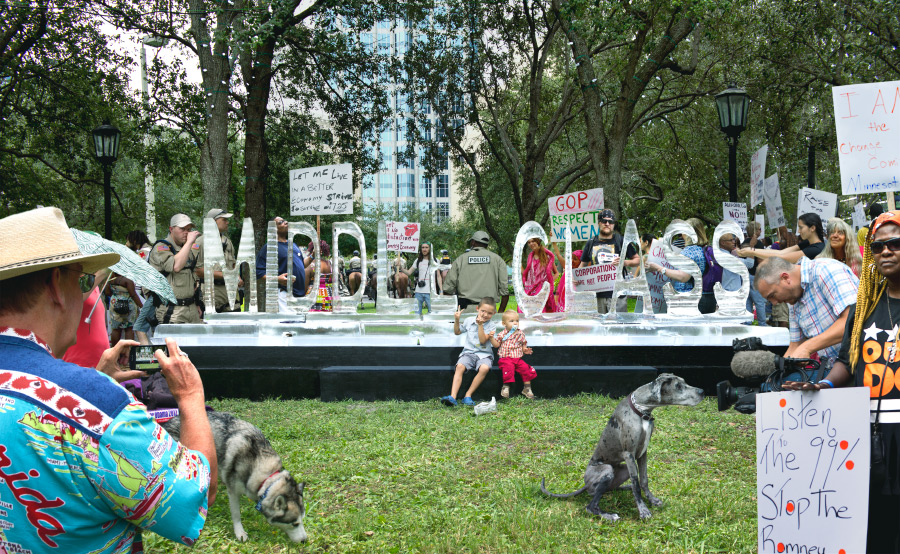 Event: Republican National Convention, Tampa
Democratic National Convention, Charlotte, 2012
Morning In America takes its title from Ronald Reagan's 1984 reelection campaign. Reagan's first act as president was to break a union. Soon after, he slashed social programs, demonized poor and working people, and transformed the U.S. into a debtor nation, running up the highest budget deficits in American history. 30 years later, the working and middle classes are still crumbling.
LigoranoReese installed the words Middle Class in parks in Tampa and Charlotte on the first days of the conventions to highlight the results of conservative policies. The installations' transformation as a consequence of temperature and weather became a metaphor for the effects of history and social policies on the Middle Class over the past three decades.